Mama Makeup Essentials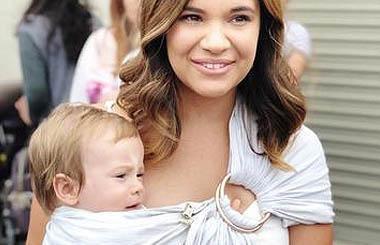 *Guest post from Guava Family Brand Ambassador Ashley A. 
Before I had my son I always told myself after I give birth I will NOT let myself go. And by that I meant my makeup and hair. I've always been the type to have my hair done and my makeup on. Not because I felt like I needed to or had to but because I enjoy wearing makeup. After having my son it was the last thing on my mind. I didn't even enjoy putting it on because it felt like a chore. But just like many other things in my life my makeup routine changed. I figured out what works for me!
NARS PURE RADIANT TINTED MOISTURIZER BROAD SPECTRUM SPF 30 $45.00 I have been using this for about 4 years and I love it! 
NARS RADIANT CREAMY CONCEALER $30.00 this is key. I know I'm not sleeping...and I think It's a safe bet you're not either. Hide those dark circles! Haha 
MAC STUDIO FIX POWDER PLUS FOUNDATION $30.00 I use this when I want more coverage. Sometimes i just put the tinted moisturizer and no concealer. I love this powder...I've heard people say It's too much coverage but It's always worked for me! 
NARS BLUSH ORGASM $30.00 yes you read that correctly it is the name of the blush. It looks great on all skin tones and gives you a nice shimmer. 
DIORSHOW MAXIMIZER 3D TRIPLE VOLUME PLUMPING LASH PRIMER $29.50 I think this helps the mascara not flake off. 
TOO FACED BETTER THAN SEX MASCARA $23.00 Seriously the holy grail of all mascaras! I don't have long or full lashes and this mascara works wonders! 

BARE MINERALS MEDIUM TURN ON GOLD HIGHLIGHTER $20.00 highlighter is optional. I don't wear it all the time just when I want to look like a beautiful glazed doughnut