Lotus Bassinet Kit & Crib Bundle
Starting at $349.90
15% Off
Lotus Bassinet Kit & Crib Bundle
The perfect product bundle when you're expecting and want to have your baby sleep closer to you.
Free Shipping & Returns
Fast, free shipping to your door for any order within the contiguous, lower 48 stats!
We do charge for shipping to Hawaii and Alaska. You can see the shipping amount during checkout.
Guava Family Guarantee
We get that buying something for your little one online might feel risky, so we've tried to make it as easy for you and other parents as possible with our 60 Day Worry-Free Guarantee.
60-Day/Night Trial
Buying the right travel crib is tough. Try the Lotus Crib in the comfort of your own home for 60 days/nights. If you haven't fallen in love, return it for a full refund. Easy as that!
Easy Returns
Returns are easy. Send an email to our customer service team with your order ID to get a prepaid return label. Then print & attach the label to your box. Drop off at a shipping location and we'll handle the rest! Refunds are typically processed in 3-5 days of receipt.
Our Warranty
All products have a 2 year warranty
Our warranty covers any defects in manufacturing to ensure that your product remains in full operational condition. Of course, normal wear & tear is not covered.
Our warranty is only valid for the original purchaser of a new product and doesn't apply to any product purchased used or 2nd hand as the warranty is not transferable.
Car Seat Adapter
Use the Roam as your all-in-one stroller from day one. The car seat adapter transforms the Roam into your very own travel system by allowing you to easily attach your infant car seat to the Roam.
Compatible With:
Britax: B-Safe 35, B-Safe 35 Elite, Endeavours, Gen2, and Ultra
Cybex: Aton, Anton M, Aton 2, Aton Q, and Cloud Q
Nuna: Pipa, Pipa Lite, Pipa Lite rx, Pipa lx, Pipa r, Pipa rx
Uppababy: Mesa Car Seat
Graco: Snugride Click Connect 30, 35, 35LX
Chicco: KeyFit, KeyFit 30, KeyFit 35
60 day trial
happiness guaranteed
free shipping & returns
60 day trial
happiness guaranteed
free shipping & returns
60 day trial
happiness guaranteed
free shipping & returns
60 day trial
happiness guaranteed
free shipping & returns
What Accessories are Included?
Lotus Travel Crib

Backpack Portability — The 3D fold allows the Lotus Travel Crib to be small enough to carry hands-free

Airport-Friendly Backpack

Carry hands-free as backpack (or luggage style). Built to stand up to years of travel.

Bassinet Conversion Kit

Easily convert the bassinet into a floor resting crib.
Convert into a crib
Before you know it your infant will be big enough (over 18 lbs) that you'll want to convert the Bassinet into the Crib. In less than 5 minutes, you'll be ready!
Fast Setup Time

Lightweight

Ultra Portable
"Our apartment is 600 sq feet with a bedroom just bigger than our queen size bed… you really have to decide what's most important to you."
- Rachel & Jared, New York City, NY
What makes the Lotus Bassinet different?
1

An Age-Appropriate Design

The bassinet mattress is designed for better breathability and comfort for babies.

2

Comfy Mattress for Your Little One

An insulated, waterproof mattress made out of high quality padding for more comfort and protection.

3

Sturdy Frame

The aluminum frame and overbuilt hinges will stand up to years of travel abuse.
1

Included Easier to Carry Travel Backpack

To keep your hands free while traveling, the Lotus Carry Bag converts to a comfortable backpack.

2

Lighter Than Others

At 15lbs, the Lotus is over 50% lighter than traditional, raised-mattress style portable cribs.

3

Airport-Friendly Packed Size

The 3D Z-Fold allows the Lotus Travel Crib to be small enough to carry through airports.
Better sleep for your infant, in any room, all within reach.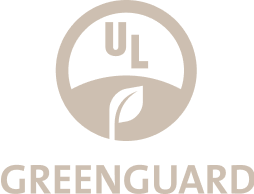 What is GreenGuard™ Certification?
It's surprising, but some products for little ones, including playards, still contain harsh materials. That didn't fly with our team, so we had the Lotus tested, and certified, GreenGuard™ Gold.
What's NOT in a Lotus Travel Crib/Bassinet
No PVC
No Lead
No Phthalates
No Formaldehyde
No Arsenic
No Mercury
No Cadmium
No Flame Retardants
Product Details
Age & Use

The Lotus Bassinet is approved for use for newborns to 18lbs, or when your little one can push up on their hands/knees or sit unassisted.

The Lotus Crib is approved for use from 0-3+ years old (no weight limit).

Weight & Dimensions

Weight 15 lbs/6.8 kg (including carry bag)

Bassinet Mattress 29" L x 21" W

Setup Bassinet 50" L x 31" W x 26" H

Crib Mattress 41.5" L x 23.5" W x 1.4" H

Setup Crib 45.5" L x 31.5" W x 25.5 H

Backpack 24" L x 12" W x 8" H

Safety Certifications

US Federal Standard for Bassinets
(ASTM F2194)
Consumer Product Safety Information Act
 (CPSIA 2008)
US Federal Standard for Play Yards
(16 CFR 1221 / ASTM F406)
Consumer Product Safety Info Act
(H.R. 2020 / CPSIA 2008)
GreenGuard™ Gold Certification